Birthday Party Favors
Personalized Custom Party Favors

Birthday party favors are not just for kids. Party Wraps offers creative birthday party favors for adults as well. Whether you are planning a 1st birthday party, sweet 16, or a 30th, 40th or 50th birthday party, be sure to add our fabulous birthday party supplies to your party-planning list. Our unique collection of birthday gifts and party favors will surely impress all your guests.

Are we having fun yet?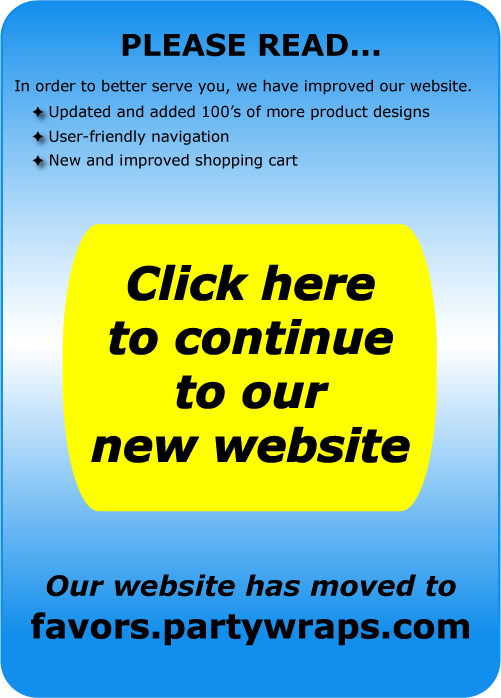 Free DHTML scripts provided by
Dynamic Drive