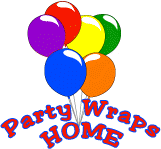 Candy Bar Wrapper Favors
Personalized Custom Party Favors
Hershey Milk Chocolate candy bars
Hershey Dark Chocolate candy bars
Nestles Crunch candy bars
Kit Kat candy bars

Please choose a design from one of the occasions on the left.
There is no affiliation between Hershey foods Corporation, its divisions or subsidiaries, and Party Wraps. HERSHEY®'s is a registered trademark of the Hershey Food corporation. Party Wraps does not interfere with the manufactures original wrappings, we simply design and apply overwraps.
Party Wraps is in no way responsible for allergy reactions and/or contaminants to any products. Please refer to the manufactures ORIGINAL wrapper for nutritional/ingredients information.